Luftwaffe Bombers in the Battle of Britain


Was: £14.99




Our Price: £12.00


Defending Britain's Skies 1940-1945


Was: £25.00




Our Price: £20.00


Japanese Battleships 1897–1945


Was: £25.00




Our Price: £20.00


The Royal Air Force in the Cold War, 1950-1970


Was: £16.99




Our Price: £13.50


Nelson's Victory


Was: £30.00




Our Price: £24.00


From Dogfight to Diplomacy


Was: £14.99




Our Price: £5.00


Seaforth World Naval Review 2015


Was: £30.00




Our Price: £24.00


Lifeline in Helmand: RAF Front-Line Air Supply in Afghanistan


Was: £30.00




Our Price: £15.00


Nelson's Band of Brothers


Was: £25.00




Our Price: £20.00


The Narrow Margin


Our Price: £16.99


T. E. Lawrence and the Red Sea Patrol


Was: £19.99




Our Price: £15.99


HMS Victory


Our Price: £14.99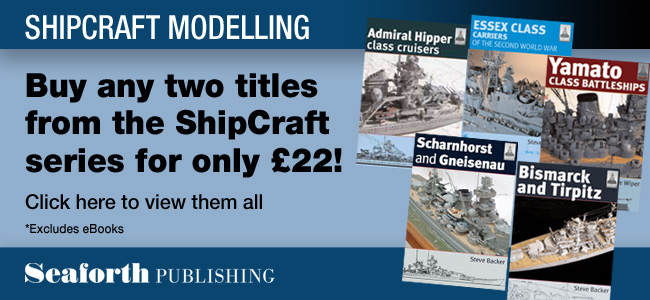 Our Price: £14.99

Belsen and its Liberation

The Liberation of Bergen-Belsen – 70 Years On

On 15 April 1945, British soldiers of the Second Army, who were completely unprepared for what they were about to encounter, arrived at the gates of the Bergen-Belsen concentration camp near Hanover, Germany. Inside the camp the horrified troops found some 10,000 unburied dead in addition to the mass graves already containing 40,000 more corpses.

Bergen-Belsen was the only concentration camp taken by the British. Details did not appear in the media until a couple of days after the liberation when the first medical team arrived. One of the reasons the Germans agreed to surrender Belsen was because so many of the inmates were diseased – during the latter part of the war as many as 500 a day were perishing from the long-term effects of starvation as well as the resultant diseases.

Recent reports claim that teenage diarist Anne Frank's remains may have been buried in a mass grave at the camp.


Wellington's Men Remembered Vol. 2


Was: £60.00




Now: £48.00


Freedom in the Air


Was: £14.99




Now: £11.99


VE Day – A Day to Remember


Was: £12.99




Now: £10.39


Auschwitz – The Nazi Solution


Was: £12.99




Now: £10.39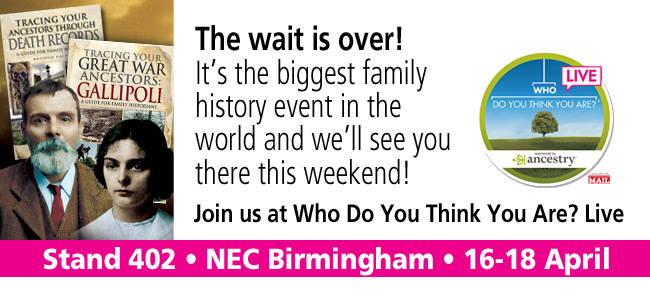 Was: £14.99




Now: £11.99

WDYTYA? Live! talks, discounts and author signings

This weekend, the annual Who Do You Think You Are? Live! event is taking place at Birmingham's NEC, Thursday-Saturday.

Staff from Pen & Sword will be attending the show, selling a range of books from our History range, as well as our ever-growing list of Tracing Your Ancestors family history guidebooks. Brand new titles for this year's show include Tracing Your Trade & Craftsman Ancestors, Tracing Your Birmingham Ancestors, Tracing Your Ancestors Through Death Records – Second Edition, Tracing Your Ancestors' Parish Records, Tracing Your Great War Ancestors: Gallipoli and Writing Your Family History.

A number of P&S authors (including Dr Simon Wills and Celia Heritage) will be giving talks on their specialist subjects as part of the Society of Genealogists Workshop Programme, and all titles will be on sale with exclusive show discounts, competitions and many signed copies available.

Visit us on Stand 402 to meet the team and pick up a show bargain.



Our Price: £24.00

Anderson Medal Presentation

We are proud to announce that Dr Susan Rose, author of England's Medieval Navy 1066-1509: Ships, Men & Warfare (Seaforth Publishing, 2013), is to be presented with the Anderson Medal, awarded by the Society for Nautical Research.

The judging committee felt that the author 'has done a magnificent job in researching and writing about an era that is often neglected and perhaps sometimes ignored in maritime history. Her book, which interpreted a difficult subject in an easily read and coherent way, was also very well referenced and illustrated.'

The presentation ceremony, along with a talk by Dr Rose, will take place in the Leopold Muller Lecture Theatre at the National Maritime Museum on Thursday, 16 April. For booking information, visit the SNR website.

Tracing Your Trade and Craftsman Ancestors


Was: £14.99




Now: £11.99


The German Invasion of Norway


Was: £16.99




Now: £8.00


Tracing Your Ancestors


Was: £12.99




Now: £5.99


Tracing British Battalions on the Somme


Our Price: £14.99