Father's Day Gift Ideas: 30% Off Selected Products

The Ship of the Line


Was: £25.00




Our Price: £17.50


Sailor in the Desert


Was: £19.99




Our Price: £13.99


Happy Odyssey


Was: £14.99




Our Price: £10.49


Germanicus


Was: £25.00




Our Price: £17.50


The Wargaming Compendium


Was: £35.00




Our Price: £24.50


Captivity, Slavery and Survival as a Far East POW


Was: £19.99




Our Price: £13.99


Britain's Railway Disasters


Was: £19.99




Our Price: £13.99


HMS Victory


Was: £14.99




Our Price: £10.49


Britain's Greatest Aircraft


Was: £25.00




Our Price: £17.50


Churchill's Underground Army


Was: £25.00




Our Price: £17.50


Sniping in the Great War


Was: £19.99




Our Price: £13.99


Britain's Last Tommies


Was: £19.99




Our Price: £13.99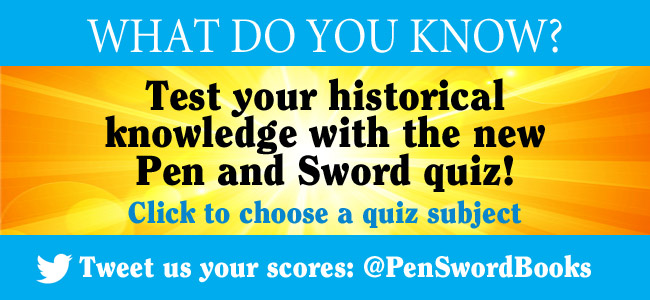 Was: £25.00




Now: £20.00

Australia's Few and the Battle of Britain

The newly released Australia's Few and the Battle of Britain has been featured by the Kent Battle of Britain Museum and is now available to purchase from the museum.

The book combines academic rigour with compelling personal detail to tell the stories of eight Australians who flew in the Battle of Britain, 75 years ago this summer. Many of the pilots and aircrew mentioned are commemorated in the Kent museum by artefacts recovered from the crash sites of their respective aircraft. Desmond Sheen, one of the men featured within the book, was also a friend and supporter of the museum.

"This is a book for those who know much about what happened in 1940 and those who don't…"
Geoff Simpson, Trustee, Battle of Britain Memorial Trust



Was: £19.99




Now: £15.99

T E Lawrence – the launch

Congratulations to maritime historian and former Merchant Navy officer turned author John Johnson Allen (pictured), on a successful launch event for the newly released T. E. Lawrence and the Red Sea Patrol.

The book looks at a new angle of the Lawrence of Arabia story, and examines the Royal Navy's role in creating the legend, fully exploring the pivotal role of the Navy in the Red Sea at the time.

The launch took place at Snowdon Lodge on Tuesday, 19 May – as part of a commemoration of the 80th anniversary of Lawrence's death. The event was attended by Falklands veteran Simon Weston OBE and also included the unveiling of a plaque and round tree bench.

ShipCraft 23: Rodney and Nelson


Was: £14.99




Now: £11.99


Soviet Cold War Weaponry: Tanks and Armoured Vehicles


Was: £14.99




Now: £11.99


The Frigate HMS Trincomalee 1817


Was: £14.99




Now: £11.99


Nelson's Band of Brothers


Was: £25.00




Now: £20.00


1815: The Return of Napoleon


Was: £25.00




Now: £20.00


Painting Wargaming Figures


Was: £16.99




Now: £13.59


The Silent Attack


Was: £30.00




Now: £24.00


Tracing Your Welsh Ancestors


Was: £14.99




Now: £11.99


Voices in Flight: The Heavy Bomber Offensive of WWII


Was: £25.00




Now: £20.00


Battlefields in Miniature


Was: £30.00




Now: £24.00


Sisters in Arms


Was: £12.99




Now: £10.39


Waterloo: The French Perspective


Was: £25.00




Now: £20.00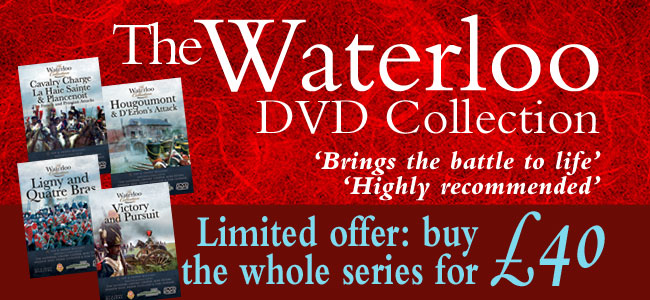 Was: £25.00




Now: £20.00

The Hammer of the Scots

Medieval history author David Santiuste's latest work, The Hammer of the Scots, looks at the life of one of medieval England's most formidable rulers, Edward I; offering a fresh interpretation of Edward's military career, with a particular focus on his Scottish wars.

In this meticulously researched new history, Santiuste builds up a vivid and convincing description of Edward's campaigns in Scotland, whilst also exploring the political background. Edward emerges as a man of great conviction, who sought to bend Scotland to his will, yet also, on occasion, as a surprisingly beleaguered figure.

The book has been featured by www.Medievalists.net, and an extract is available there.


RAF In Camera: 1950s


Was: £35.00




Now: £21.00


The North Irish Horse in the Great War


Was: £25.00




Now: £15.00


Hitler's Violent Youth


Was: £25.00




Now: £15.00


Visiting the Fallen – Arras North


Was: £25.00




Now: £15.00
Proud to support the National Blood Service
#MissingType Campaign this National Blood Week