July Titles – New Releases and Coming Soon

Sniper of the Skies


Was: £25.00




Now: £15.99


The Battle of Burma 1943-1945


Was: £25.00




Now: £20.00


RAF In Camera: 1950s


Was: £35.00




Now: £28.00


Voices in Flight: The Night Air War


Was: £25.00




Now: £20.00


Air Men Behind the Medals


Was: £19.99




Now: £15.99


Badges And Uniforms Of The RAF


Was: £12.99




Now: £10.39


Voodoo Warriors


Was: £19.99




Now: £13.50


American Eagles


Was: £14.99




Now: £11.99


Men of the Battle of Britain


Was: £60.00




Now: £40.00


Fighting the Breakout


Was: £12.99




Now: £10.39


HMS Cavalier: Destroyer 1944


Was: £14.99




Now: £11.99


Voices in Flight: Daylight Bombing Operations 1939 – 1942


Was: £25.00




Now: £20.00
Get the eBook for £1.99 with Selected Hardbacks

Blockade Runner


Was: £9.99




Our Price: £5.00


Spartacus: Talons of an Empire


Was: £8.99




Our Price: £4.50


Lincoln's Assassin


Was: £18.99




Our Price: £9.49


Lifeboatmen


Was: £18.99




Our Price: £9.49



Was: £12.99




Now: £10.00

WW2 medals sold at auction to remain in UK

Second World War medals awarded to Resistance heroine Violette Szabo, including the George Cross and the Croix de Guerre, were sold at auction on Wednesday.

The medals sold to Lord Ashcroft's collection within a minute and raised a sum of £260,000. They are expected to go on sale in the Imperial War Museum, London. Tania Szabo, daughter of Violette, said it was a "difficult decision" to part with her mother's medals, but an "important one for the nation". Lord Ashcroft said of the sale: "I am absolutely thrilled to have acquired such an iconic medal group, awarded to a remarkable woman."

The story behind the medals is told in Violette's biography, Carve Her Name With Pride, which is on sale now for only £10. A free article about her capture by the Germans in the French time of Salon-la-Tour is available on Warfare Magazine.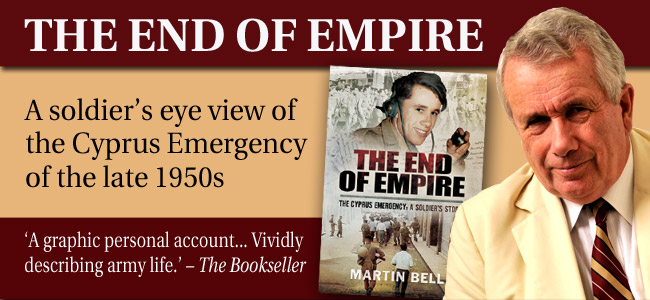 The End of Empire


Was: £19.99




Now: £15.99


British and Commonwealth Warship Camouflage of WW II


Was: £30.00




Now: £24.00


Secret Wings of WWII


Was: £25.00




Now: £20.00


HMS Victory


Was: £14.99




Now: £11.99


HMS Belfast: Cruiser 1939


Was: £14.99




Now: £11.99


Japanese Battleships 1897–1945


Was: £25.00




Now: £20.00


Very Special Intelligence (2015)


Was: £14.99




Now: £11.99


The Victorian Steam Locomotive


Was: £19.99




Now: £15.99


Nelson's Victory


Was: £30.00




Now: £24.00


Voices in Flight: Daylight Bombing Operations 1939 – 1942


Was: £25.00




Now: £20.00


From the Dardanelles to Oran


Was: £16.99




Now: £13.50


The Frigate HMS Trincomalee 1817


Was: £14.99




Now: £11.99
Author Event this Saturday



Was: £19.99




Now: £15.99

Maids, Wives, Widows

Dr Sara Read will be signing copies of Maids, Wives, Widows at The Big Comfy Bookshop, Coventry, on Saturday, 25 July from 1-4pm. Details of this event can be found via the event page on Facebook.

Maids, Wives, Widows is a lively exploration of the everyday lives of women in early modern England, from 1540-1740. The book uncovers details of how women filled their days, what they liked to eat and drink, what jobs they held, and how they raised their children. With chapters devoted to beauty regimes, fashion, and literature, the book also examines the cultural as well as the domestic aspect of early modern women's lives. Further, the book answers questions such as how women understood and dealt with their monthly periods and what it was like to give birth in a time before modern obstetric care was available.