Major and Mrs Holt's Definitive Battlefield Guide to the D-Day Normandy Landing Beaches


Our Price: £16.99


British Tanks: The Second World War


Our Price: £12.99


Sniper Anthology


Our Price: £19.99


Britain's Last Tommies


Our Price: £19.99


The Dambuster Who Cracked the Dam


Our Price: £19.99


Major & Mrs Holt's Pocket Battlefield Guide to Ypres and Passchendaele


Our Price: £6.99


Armoured Guardsmen


Our Price: £12.99


British Battleships 1919-1945


Our Price: £45.00


Secret Days


Our Price: £19.99


The Wargaming Compendium


Our Price: £35.00


Images of the Past: The Miners' Strike


Our Price: £14.99


Tracing Your Ancestors from 1066 to 1837


Our Price: £12.99



Was: £25.00




Now: £20.00

Author signing event

Author David Maidment will be signing copies of his new book entitled Great Western Eight Coupled Heavy Freight Locomotives this Saturday, 29 August, at Didcot Railway Centre as part of the August Bank Holiday Steam Days event. More information about the event is available via the Didcot Railway Centre website.

The first of a series of Locomotive Profiles to be published by Pen & Sword Transport, the book describes the conception, design, building and operation of the fleet of powerful locomotives built in the first half of the twentieth century to meet the demands of the growing South Wales coal and steel industries and the West Midlands area served by the Great Western Railway.

'It's the astonishing variety and quality of the photographs that really makes an impression. The selection from all periods is superb, with many rarities in colour too. This is a thorough study of the GWR's heavy freight engines which concludes with a technical section of diagrams and weights for each class.&rsqou;
The Great Western Echo



Was: £19.99




Now: £15.99

Free admission – library event

Alan Simpson, author of Air Raids on South West Essex in the Great War, will be signing copies of the book on Thursday, 3 September at Redbridge Central Library.

Admission is free and copies of the book will be available for purchase on the day. Details and directions are available here.

Alan Simpson will talk about how his meticulously-researched book which looks at the area which, in 1914, was part of south-west Essex, but now comprises the London Boroughs of Waltham Forest, Redbridge, Havering, Newham, and Barking and Dagenham. Alan, a member of the Leyton & Leytonstone and the Ilford Historical Societies, will be signing his new book about the history of 'metropolitan Essex'.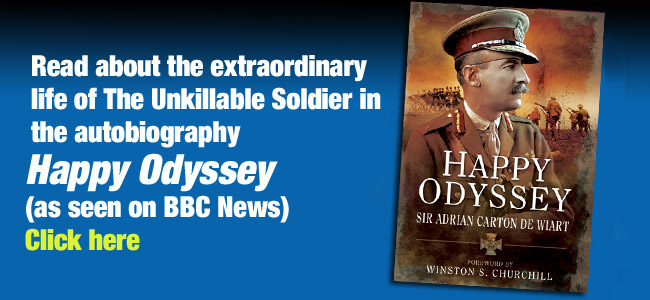 Our Price: £25.00

Marcus Agrippa

The Battle of Actium

On 2 September 31 BC, the naval Battle of Actium – the decisive battle in the last of the civil wars of the Roman Republic – was fought off the western coast of Greece. Victory over Mark Antony meant that Octavian (known as the Emperor Augustus after 27 BC) became the undisputed master of the Roman world.

As Emperor Augustus' deputy, Marcus Agrippa personified the term 'right-hand man'. He established a reputation as a bold admiral, defeating Sextus Pompeius at Mylae and Naulochus (36 BC), culminating in the epoch-making Battle of Actium, which eliminated Marcus Antonius and Queen Cleopatra as rivals.

This biography of Marcus Agrippa, by Lindsay Powell – author of Germanicus and Eager for Glory, presents a penetrating new assessment of the life and achievements of the multifaceted man who put service to friend and country before himself.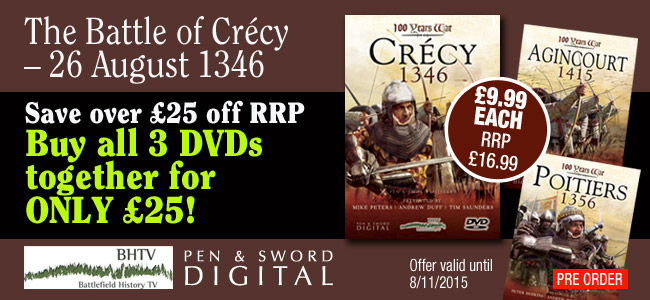 The Lincoln Funeral


Was: £25.00




Now: £20.00


Fields of Battle


Was: £25.00




Now: £20.00


Up Close and Personal


Was: £12.99




Now: £10.39


A Nation Wholly Free


Was: £19.99




Now: £15.99


The Emperor Commodus


Was: £25.00




Now: £20.00


Anzac-The Landing


Was: £14.99




Now: £11.99


Sanctuary Wood And Hooge


Was: £9.99




Now: £7.99


Pozieres


Was: £9.99




Now: £7.99


Sheffield's Great War and Beyond


Was: £14.99




Now: £11.99


Voices in Flight: RAF Fighter Pilots in WW II


Was: £25.00




Now: £20.00


Hessians


Was: £25.00




Now: £20.00


The Formless Empire


Was: £19.99




Now: £15.99