Latest eBook Releases
eBook
United States Infantry Weapons of the Second World War
Our Price: £8.99

RRP: £14.99

eBook
Corsets & Codpieces
Our Price: £10.19

RRP: £16.99

eBook
A Fighter Command Station at War
Our Price: £15

RRP: £25

eBook
A Pauper's History of England
Our Price: £11.99

RRP: £19.99

eBook
Brutus: Caesar's Assassin
Our Price: £15

RRP: £25

eBook
Death Before Glory!
Our Price: £15

RRP: £25

eBook
Fields of Battle
Our Price: £15

RRP: £25

eBook
ShipCraft 9: Kongo Class Battlecruisers
Our Price: £8.99

RRP: £14.99
Recently Reduced eBooks
eBook
The Counterterrorist Manual
Our Price: £4.99

RRP: £19.99

eBook
Hostage Rescue Manual
Our Price: £5.20

RRP: £22.5

eBook
The Fall of Malaya and Singapore
Our Price: £6

RRP: £14.99

eBook
How To Undertake Surveillance and Reconnaissance
Our Price: £5.20

RRP: £12.99
The Best of the Rest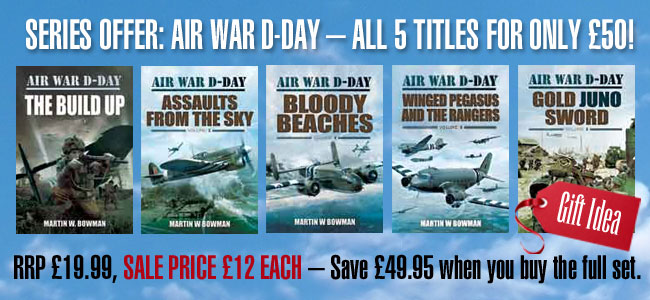 Look Out For…
Our Price: £20

RRP: £25

Agent Michael Trotobas and SOE in Northern France

As seen in the Sunday Mirror this Remembrance Weekend, this book is a major addition to the bibliography of the SOE and French Resistance. The exceptional exploits, courage and leadership of British SOE Agent Trotobas have long been recognised in France but not in his own country, despite being recommended for the Victoria Cross.

Captured on his first mission, Trotobas led a mass break-out from Mauzac Internment Camp and eventually returned to England. He immediately volunteered to return and established and ran a resistance group around Lille and the Pas de Calais region for a year. As the Nazis closed in, he refused to leave the French men and women who had shown him complete loyalty. He paid the ultimate price, fighting to the death rather than undergo capture. As well as describing the operations of the Sylvestre-Farmer circuit, the authors record the rivalries and intrigues that sprang up culminating in betrayals and extraordinary demand for the court martial and execution of the Circuit's British second in command.
New: French Soldiers' Letters of the Napoleonic Wars
Our Price: £15.99

RRP: £19.99

Fighting For Napoleon

This book will be fascinating and informative reading for military and cultural historians, but it will also appeal to anyone who is interested in the war experience of common soldiers. It offers the English-speaking audience a French view of a conflict which is too often limited to the traditional memoirs of Captain Coignet, Colonel Marbot or Sergeant Bourgogne.

The French side of the Napoleonic Wars is often seen from a strategic point of view, or in terms of military organization and battlefield tactics, or through officers' memoirs. It is rarely seen from the perspective of the lowest ranks of the army, and the experience of the ordinary soldiers is less well known and is often misunderstood. That is why this account, based on more than 1,600 letters written by French soldiers of the Napoleonic armies, is of such value. It adds to the existing literature by exploring every aspect of the life of a French soldier during the period 1799-1815.

Follow the author on Twitter: [@BernardWilkin](https://twitter.com/BernardWilkin).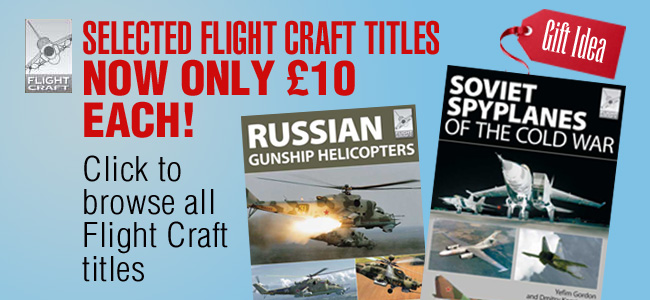 Marshal of the RAF Sir Michael Beetham – Obituary
Stay the Distance

Marshal of the RAF Sir Michael Beetham – the longest serving Chief of the Air Staff after RAF founder MRAF the Lord Trenchard – died on 24 October, aged 92.

He had a long and remarkable career including flying bombing raids to Berlin during World War Two and overseeing the Air Force's role during the Falklands conflict of 1982, having succeeded to CAS in 1977.

Read the full obituary via The Telegraph.

Stay The Distance is a biography of Sir Michael Beetham by Peter Jacobs.
This Week's Latest Releases

Schnellboote
Our Price: £20

RRP: £25


Regency Spies
Our Price: £15.99

RRP: £19.99


United States Infantry Weapons of the Second World War
Our Price: £11.99

RRP: £14.99


Tracing Your Edinburgh Ancestors
Our Price: £11.99

RRP: £14.99


Steam, Soot and Rust
Our Price: £20

RRP: £25


Brutus of Troy
Our Price: £15.99

RRP: £19.99


Armoured Warfare in the Far East 1937 – 1945
Our Price: £11.99

RRP: £14.99


The Burgoyne Diaries
Our Price: £15.99

RRP: £19.99


Trapped Behind Enemy Lines
Our Price: £15.99

RRP: £19.99


Marching to the Drums
Our Price: £10.39

RRP: £14.99


Seaforth World Naval Review
Our Price: £24

RRP: £30


The Rhodesian War
Our Price: £12.99

RRP: £10.39
Don't Forget – WW1 Autumn Catalogue Available Online Now