This week's latest releases – with 20% off RRP
German Army on the Eastern Front – The Retreat 1943 – 1945
The Battle for Burma – Wild Green Earth
The Anatomy of the Zulu Army
Voices From Jutland

Our Price: £11.99

RRP: £14.99


Our Price: £10.39

RRP: £12.99


Our Price: £11.99

RRP: £14.99


Our Price: £15.99

RRP: £19.99

Cold War Jet Combat
Wayward Women
SAS: Secret War in South East Asia
Viking Nations

Our Price: £15.99

RRP: £19.99


Our Price: £10

RRP: £12.99


Our Price: £11.99

RRP: £14.99


Our Price: £20

RRP: £25

Jutland: The Naval Staff Appreciation
U-Boat War Patrol
The Nisibis War 337 – 363
Tempting The Fates

Our Price: £20

RRP: £25


Our Price: £10.39

RRP: £12.99


Our Price: £20

RRP: £25


Our Price: £10

RRP: £12.99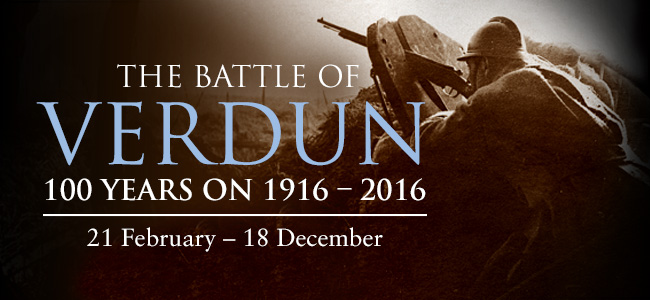 Centenary anniversary title: Verdun

Our Price: £10

RRP: £12.99

Verdun: The Left Bank

This new addition to the acclaimed Battleground series has been published to coincide with the 100th anniversary of the start of the Battle of Verdun.

Written by Christina Holstein, a leading authority on the Battle of Verdun and founding Chairperson of the Luxembourg branch of the Western Front Association, this is the first detailed work in English of a largely unknown period of the Battle of Verdun. It considers the background to the battle and casts light on the first three critical months of fighting there. It explains the decision to change the original German plan for the Verdun offensive and extend the action to the Left Bank of the River Meuse.

Further reading: Walking Verdun – a free article by Christina Holstein via Warfare Magazine.
Back in stock by popular demand
The Making Of Shrewsbury
Cold War Secret Nuclear Bunkers
Gordon Welchman
Tracing Your Welsh Ancestors

Our Price: £8.79

RRP: £10.99


Our Price: £11.99

RRP: £14.99


Our Price: £20

RRP: £25


Our Price: £11.99

RRP: £14.99
As featured in Your Family Tree

Our Price: £10

RRP: £12.99

Historian Lucy Williams' first book, Wayward Women – Female Offending in Victorian England is out now and is currently on offer for only £10 (paperback).

This book takes a closer look at women and crime in the Victorian period. With vivid real-life stories, powerful photos, eye-opening cases and wider discussions that give us an insightful illustration of the lives of the women responsible for them. This history of brawlers, thieves, traffickers and sneaks shows individuals navigating a world where life was hard and resources were scarce. Their tales are of poverty, opportunism, violence, hope and despair; but perhaps most importantly, the story of survival in the ruthless world of the past.

'A fascinating social history not only of female offenders, but of crime and class in Victorian England'.
– Your Family Tree magazine
This week's bestsellers
Wayward Women
Apache over Libya
Angel Meadow

Our Price: £10

RRP: £12.99


Our Price: £15.99

RRP: £19.99


Our Price: £10

RRP: £14.99

The Somme
The Jutland Scandal
Fighters Over Russia

Our Price: £20

RRP: £25


Our Price: £20

RRP: £25


Our Price: £10

RRP: £12.99