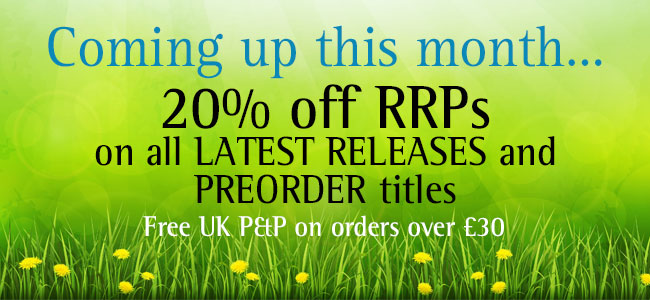 Latest releases and titles coming soon
Rome Seizes the Trident
The Kaiser's Battlefleet
Rigging Period Ships Models
Blockade

Our Price
£15.99
RRP:

£19.99


Our Price
£28.00
RRP:

£35.00


Our Price
£20.00
RRP:

£25.00


Our Price
£15.99
RRP:

£19.99

Fighting in Ukraine
City of London in the Great War
Flight Craft 10: Mil' Mi-6/-26
US Elite Forces

Our Price
£11.99
RRP:

£14.99


Our Price
£9.74
RRP:

£12.99


Our Price
£13.59
RRP:

£16.99


Our Price
£32.00
RRP:

£40.00

The Truth About Rudolf Hess
German Night Fighters Versus Bomber Command 1943-1945
Bomber Harris: His Life and Times
Rome Spreads Her Wings

Our Price
£15.99
RRP:

£19.99


Our Price
£20.00
RRP:

£25.00


Our Price
£15.99
RRP:

£19.99


Our Price
£20.00
RRP:

£25.00
100th anniversary limited edition Holts' Somme guide

Our Price
£18.75
RRP:

£25.00

Major and Mrs Holt's Definitive Battlefield Guide: Somme

Over 20 years on from the publication of the very first edition of this guidebook to the battlefields of the Somme comes a new updated and expanded edition. Historian Sir Martin Gilbert said of the authors, Major and Mrs Holt, 'the Holts have raised the guide book to a new high level.' This is not merely a guide book, nor a history book, but it is brimming with human interest stories of veterans' experiences, tales of bravery, comradeship, natural terror and literary illusions to poets who experienced the battles.

In honour of the 100th anniversary of the Battle of the Somme this summer, a limited edition hardback copy has just been released, currently with 25% off the RRP. A paperback edition is also available to purchase now.
Making headlines: The Truth About Rudolf Hess

Our Price
£15.99
RRP:

£19.99

The Truth About Rudolf Hess

As featured in The Scotsman, BBC Scotland and The Herald.

A new book by peer James Douglas-Hamilton has been making headlines in the Scottish press this week on the 75th anniversary of an event described as one of the most extraordinary and bizarre episodes of the Second World War.

On 10 May 1941, Adolf Hitler's deputy Rudolf Hess flew to Britain on a covert mission in the hope of brokering a peace deal. Hess parachuted into Scotland in order to approach the 14th Duke of Hamilton, but his plan was thwarted by heavy fog and he landed off-course.

The duke's son, James Douglas-Hamilton, explores many of the myths which still surround the affair, drawing on British War Cabinet papers and the author's unparalleled access to the Hamilton papers among other documents.
Sale! This week's bestsellers
The Road to Dunkirk
German Naval Guns
Defiant and Dismasted at Trafalgar

Our Price
£12.00
RRP:

£25.00


Our Price
£20.00
RRP:

£40.00


Our Price
£6.00
RRP:

£19.95

British Tanks
Allied Special Forces Insignia
Angel Meadow

Our Price
£9.00
RRP:

£14.99


Our Price
£7.50
RRP:

£14.99


Our Price
£10.30
RRP:

£14.99
© Pen and Sword Books Limited 2016. Registered in England No. 2527258
Registered Office: 47 Church Street, Barnsley, S70 2AS.