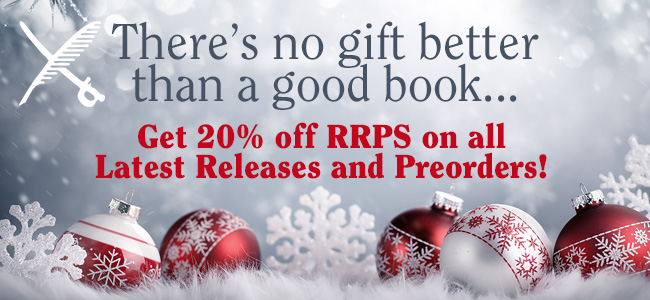 This season's most recent releases
The Boy Airman
The Last Year of the Luftwaffe
British Expeditionary Force – The 1915 Campaign
The Canal Builders

Our Price: £15.99

RRP: £19.99


Our Price: £10

RRP: £12.99


Our Price: £20

RRP: £25


Our Price: £15.99

RRP: £19.99

An Invincible Beast
Allied Railways of the Western Front – Narrow Gauge in the Arras Sector
Tobruk Commando
Mithridates the Great

Our Price: £20

RRP: £30


Our Price: £24

RRP: £30


Our Price: £15.99

RRP: £19.99


Our Price: £10.39

RRP: £12.99

Bill Lancaster: The Final Verdict
March of Death
Visiting the Fallen – Arras Memorials
This Bloody Place

Our Price: £15.99

RRP: £19.99


Our Price: £15.99

RRP: £19.99


Our Price: £20

RRP: £25


Our Price: £15.99

RRP: £19.99
In the spotlight: Professor Paul Moorcraft
Professor Paul Moorcraft, currently the Director of the Centre for Foreign Policy Analysis, has long worked at the heart of the British security establishment and has operated as a war correspondent in over 30 conflict zones.

The Rhodesian War was recently reissued to commemorate the 50th anniversary of the conflict, and depicts the military history of Southern Rhodesia from the first resistance to colonial rule, through the period of UDI by the Smith government to the Lancaster House agreement that transferred power.

The Jihadist Threat is a timely and controversial new book which examines the international and domestic threats to the West from Jihadism. It joins the dots in the Middle East, Asia and Africa and explains what it means for the home front, mainly Britain but also continental Europe and the USA.
The Rhodesian War
Fifty Years On
The Jihadist Threat
The Re-conquest of the West?

Our Price: £10

RRP: £12.99


Our Price: £15.99

RRP: £19.99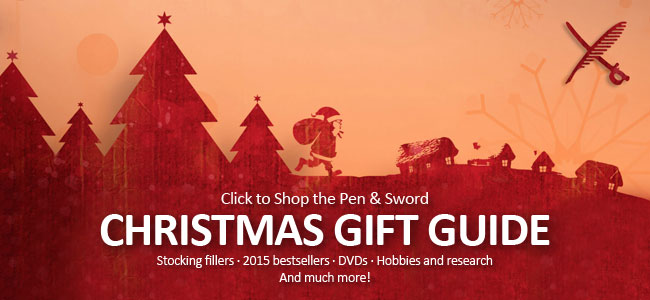 Most popular titles of 2015
The British Carrier Strike Fleet
100 Years War: Agincourt 1415
Tracing Your Welsh Ancestors
British and Commonwealth Warship Camouflage of WW II: Vol 2

Our Price: £28

RRP: £35


Our Price: £9.99

RRP: £16.99


Our Price: £12

RRP: £14.99


Our Price: £24

RRP: £30

The Railway
The British Battleship
The Ship of the Line
Born of the Desert

Our Price: £40

Our Price: £36

RRP: £45


Our Price: £11.99

RRP: £25


Our Price: £12

RRP: £14.99
Book of the Year

Our Price: £48
RRP: £60
The Men of the Battle of Britain (Frontline Books) has been named Leicester Mercury's undisputed 'Book of the Year'.

2015 saw the publication of a third updated edition of Kenneth Wynn's biographical directory of The Few, known as 'The Bible'. First published in 1989, it has become a standard reference book for academics and researchers interested in the Battle of Britain. The book records the service details of the airmen who took part in the Battle of Britain in considerable detail. Where known, postings and their dates are included, as well as promotions, decorations and successes claimed flying against the enemy. There is also much personal detail, often including dates and places of birth, civilian occupations, dates of death and place of burial or, for those with no known grave, place of commemoration, plus many wartime head-and-shoulders photographs.
Bestselling DVD bundle: The Waterloo Collection
Order all 4 DVDs in this series for only £30!
Hougoumont and D'Erlon's Attack
Cavalry Charge
Ligny and Quatre Bras DVD
Victory and Pursuit

Our Price: £12.79

RRP: £15.99


Our Price: £12.79

RRP: £15.99


Our Price: £16.99

Our Price: £16.99
In the spotlight: Anthony Adolph
Brutus of Troy
And the Quest for the Ancestry of the British
In Search of our Ancient Ancestors
From the Big Bang to Modern Britain, in Science and Myth

Our Price: £15.99

RRP: £19.99


Our Price: £15.99

RRP: £19.99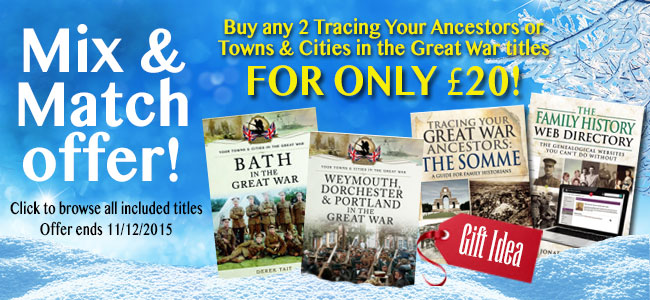 For Christmas delivery: Order by 12pm on 18/12 (Second Class), 21/12 (First Class) and 22/12 (24-hour)