Latest releases
Lighter Than Air
Wigan in the Great War
Against the Tommies
The Royal Arsenal Railways

Our Price
£20
RRP:

£25


Our Price
£10.39
RRP:

£12.99


Our Price
£15.99
RRP:

£19.99


Our Price
£24
RRP:

£30

British Aircraft of the Second World War
The Disappearance of Maria Glenn
Unsolved Murders in Victorian & Edwardian London
Stalingrad

Our Price
£15.99
RRP:

£19.99


Our Price
£15.99
RRP:

£19.99


Our Price
£10.39
RRP:

£12.99


Our Price
£13.59
RRP:

£16.99

Walking The London Blitz
Four Days in September
Skagerrak
Winchester in the Great War

Our Price
£12.99

Our Price
£15.99
RRP:

£19.99


Our Price
£20
RRP:

£25


Our Price
£7.99
RRP:

£9.99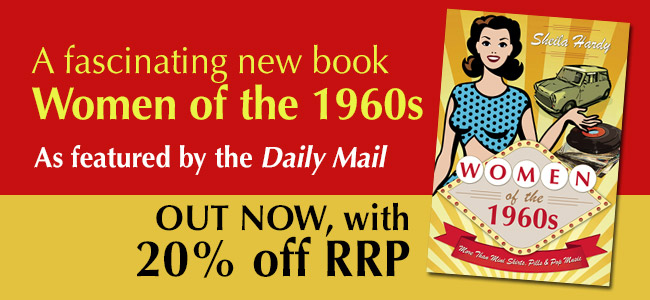 In the news…

Our Price: £15.99

RRP: £19.99

Victorian Convicts – 100 Criminal Lives

As featured in the Daily Express.

What was life like in the Victorian underworld – who were the criminals, what crimes did they commit, how did they come to a criminal career, and what happened to them after they were released from prison? Victorian Convicts, by telling the stories of a hundred criminal men and women, gives the reader an insight into their families and social background, the conditions in which they lived, their relationships and working lives, and their offences.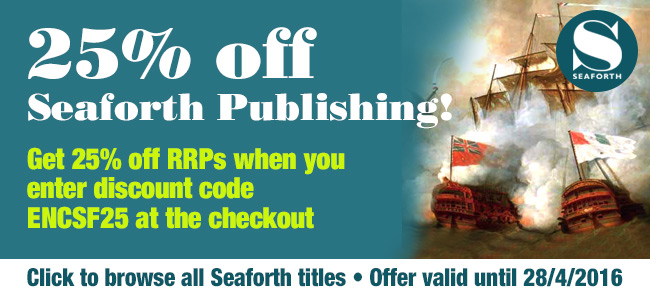 Book signing event

Our Price: £20

RRP: £25

Jutland – The Unfinished Battle

Author Nicholas Jellicoe – the grandson of Sir John Jellicoe – will be signing copies of Jutland – The Unfinished Battle on Saturday, 23 April from 9.30am-11am at the Orcadian Bookshop, Kirkwall, Orkney.

Follow Nick Jellicoe on Twitter for exclusive photographs, news and updates. Find out more about the book and the centenary commemorations at www.jutland1916.com.
This week's bestsellers from Seaforth Publishing
Shipcraft 22: German Battlecruisers
British Warship Recognition: The Perkins Identification Albums
Jutland: The Naval Staff Appreciation
British and German Battlecruisers

Our Price
£11.99
RRP:

£14.99


Our Price
£40
RRP:

£50


Our Price
£20
RRP:

£25


Our Price
£32
RRP:

£40
Randolph Churchill follows in grandfather Winston's footsteps

Our Price: £15.99

RRP: £19.99

With Winston Churchill at the Front – Winston in the Trenches

A new book by Major Andrew Dewar Gibb describing Winston Churchill's experiences serving on the Western Front during the Great War launched last weekend during an impressive ceremony in the Plugstreet 14-18 Experience, at Ploegsteert, attended by Winston's great-grandson, Randolph Churchill, Dewar Gibb's son, Nigel, and many other dignitaries. As part of the launch, both Randolph and Nigel were taken on a tour of the Plugstreet sector, during which they were shown many of the locations where their ancestors served – and which feature in the new book.

This memoir, expanded with the addition of further material, such as some of the letters Winston wrote from the trenches to his wife Clementine, has been re-published for the first time since 1924 and is packed full with fascinating, even amusing, anecdotes and recollections.

For a full report of the launch, plus extra photographs and video footage, see this free article from Warfare Magazine.

Pictured: Nigel Dewar Gibb (left) and Randolph Churchill at the Plugstreet 14-18 Experience.
Latest eBook releases
Regional Tramways – Scotland
What's Tha Playing at Nah?
Apache over Libya
The Somme

eBook Price
£15

eBook Price
£7.79

eBook Price
£11.99

eBook Price
£15

© Pen and Sword Books Limited 2016. Registered in England No. 2527258
Registered Office: 47 Church Street, Barnsley, S70 2AS.