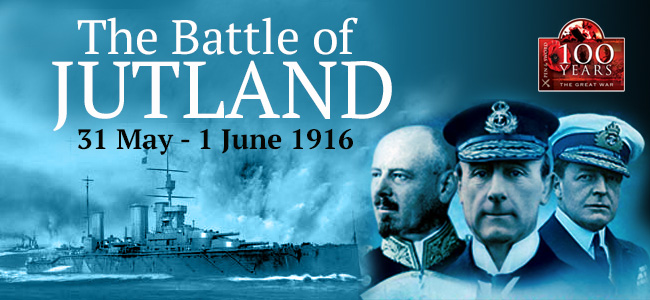 Selected Battle of Jutland titles
Voices From Jutland
Skagerrak
The Battle of Jutland
The Great War at Sea: A Naval Atlas 1914-1919

Our Price
£15.99
RRP:

£19.99


Our Price
£20.00
RRP:

£25.00


Our Price
£20.00
RRP:

£25.00


Our Price
£32.00
RRP:

£40.00

Jutland: The Naval Staff Appreciation
The Jutland Scandal
The Battle of Jutland
The Royal Navy and the War at Sea – 1914-1919

Our Price
£20.00
RRP:

£25.00


Our Price
£20.00
RRP:

£25.00


Our Price
£10.30
RRP:

£12.99


Our Price
£14.00
RRP:

£19.99

Jutland – The Unfinished Battle
The Victoria Cross at Sea
The Kaiser's Battlefleet
Shipcraft 22: German Battlecruisers

Our Price
£20.00
RRP:

£25.00


Our Price
£20.00
RRP:

£25.00


Our Price
£28.00
RRP:

£35.00


Our Price
£11.99
RRP:

£14.99

Click to view all Jutland titles
Recommended reading – the Battle of Jutland

Our Price
£20.00
RRP:

£25.00

In an article for the Daily Telegraph entitled Even Nelson could not have done better at Jutland than my grandfather published on Sunday, Nick Jellicoe – grandson of Admiral Sir John Jellicoe – describes the controversial battle which took place 100 years ago. The article, complete with illustrated battle maps and infographics, is available to read now via the Telegraph website.

Nicholas Jellicoe is the author of Jutland – The Unfinished Battle, available now from Seaforth Publishing, with 20% off RRP.
Test your Jutland knowledge with the Pen & Sword quiz!
© Pen and Sword Books Limited 2016. Registered in England No. 2527258
Registered Office: 47 Church Street, Barnsley, S70 2AS.