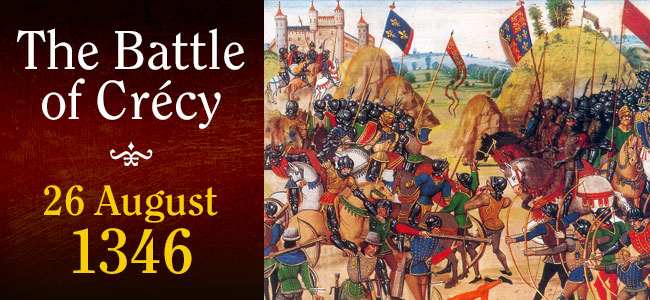 Featured products: Medieval history
Crecy 1346
The Crecy War
Medieval Mercenaries
Medieval Maritime Warfare

Our Price
£11.99
RRP:

£14.99


Our Price
£10.39
RRP:

£12.99


Our Price
£14.99

Our Price
£25.00
Medieval Combat
England's Medieval Navy 1066-1509
Medieval Warfare
An Alternative History of Britain: The Hundred Years War

Our Price
£14.99

Our Price
£30.00

Our Price
£12.99

Our Price
£19.99
Agincourt
The Middlebrook Guide to the Somme Battlefields
Agincourt 1415
An Archaeological Study of the Bayeux Tapestry

Our Price
£12.99

Our Price
£12.00
RRP:

£14.99


Our Price
£14.99

Our Price
£20.00
RRP:

£25.00
100 Years War: Agincourt 1415
100 Years War: Crecy 1346
100 Years War: Poitiers 1356

Our Price
£9.99
RRP:

£16.99


Our Price
£9.99
RRP:

£16.99


Our Price
£16.99
This week's latest releases
The Somme 1916
Wind in the Wires and An Escaper's Log
Within Four Walls

Our Price
£20.00
RRP:

£25.00


Our Price
£15.99
RRP:

£25.00


Our Price
£20.00
RRP:

£25.00

The Roman Empire and the Silk Routes
Maximinus Thrax
The Anvil of War

Our Price
£20.00
RRP:

£25.00


Our Price
£20.00
RRP:

£25.00


Our Price
£11.99
RRP:

£14.99

Death in the Air
Going to Extremes
When Shall their Glory Fade?

Our Price
£10.39
RRP:

£12.99


Our Price
£15.99
RRP:

£19.99


Our Price
£11.99
RRP:

£14.99
Launched this week: Frome in the Great War

Our Price
£9.74
RRP:

£12.99

Frome in the Great War by David Lassman.

The latest addition to the popular Towns and Cities in the Great War series, Frome in the Great War was launched at an event this week at Frome's independent bookshop, Hunting Raven Books.

The Somerset town of Frome is something of a paradox. Since being founded at the end of the sixth century its fiercely independent nature has been unchanging. A nature which, as one columnist has noted: 'seems to have revolved around the eminently sensible attitude of "To hell with national events! We will stay as we are."' And yet a century ago, when called on by its country to do its duty in the Great War, it rose to the task admirably. Local historian and author David Lassman has assembled the story of Frome during the Great War; charting the transformation of this once rich and powerful textile centre and manufacturing town, along with its people, through the life-changing events of 1914 to 1918.
© Pen and Sword Books Limited 2016. Registered in England No. 2527258
Registered Office: 47 Church Street, Barnsley, S70 2AS.